Every time try to download subtitle, we will face problem to match with our language. Some subtitle available and match with our movie but in different language that we need.
What we need to do is translate it to our favorite language. To do it, 1st step is to have subtitle translator. Free software available from the internet.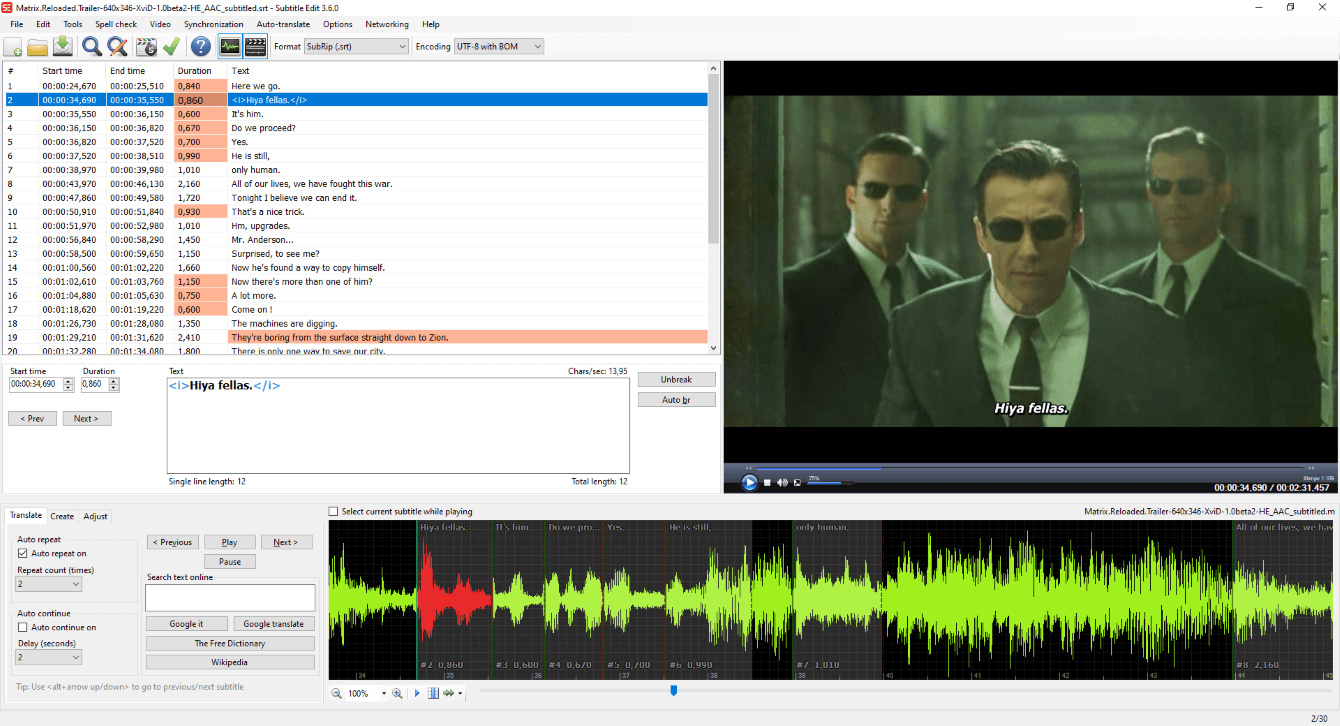 Subtitle Edit 3.0 is one of the firmware and I feel easy to use. You may download free from below link:-
After Install the software, start translete your subtitle.
1) Click open icon - Choose your subtitle to translete.
2) After the subtitle loading - Click Auto-translate icon which located at the top side.
3) 3 options given - choose which translator you want to use. Example: Choose Translate(Powered by Google).
4) Choose language you want and click translate icon.
5) Google will translate automatically and click OK when completed.
6) Your new subtitle is ready and save as new file name.
Following this step may allowed you to have any language you want.